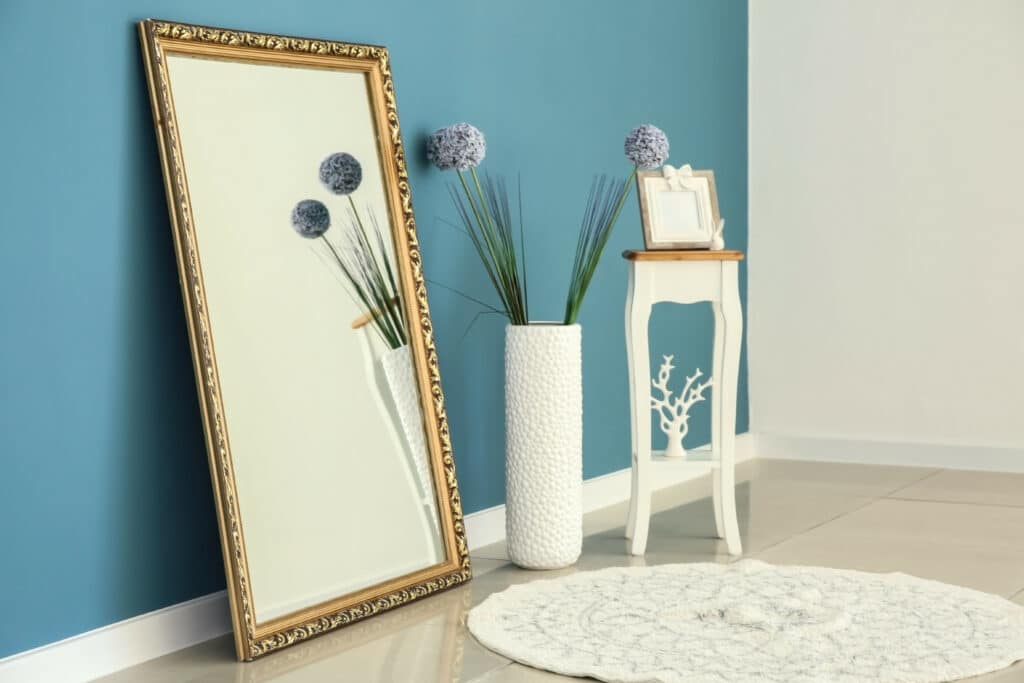 Space and light are two key things tenants and buyers are looking for when searching for a property in Basildon. Sadly, not every property has large windows or plenty of floor space. If your property happens to be a compact basement flat, a terraced property with interconnecting rooms, or an old property with small windows you might be wondering, 'how can I make my house look light and airy.' Particularly so if you are getting ready to sell.
The team at Roger Bates Properties (powered by Keller Williams 'The World's Largest Estate Agent') have five tips ready to share with you so that you can make your spaces look brighter, larger, and more attractive to prospective renters and buyers.
Choose Light Skirting, Coving And Wall Paint
If you choose a light paint colour, you'll see more light bouncing around your rooms. Paint the ceiling smoothly in white, and choose a pale colour for your coving and skirting boards. This will eliminate any visual barriers, creating the illusion of more space.
Avoid Stripes And Lines
Stripes and lines can make a space appear narrower. If you're laying laminate or wooden flooring, choose wider boards with fewer joins. If you're laying flooring in your hallway, this is particularly important as vertical lines can make a space that is already lacking in width feel even more narrow.
If your living room floor is small, don't lay a rug, as the space will appear cluttered. When it comes to the bathroom and kitchen, if you're planning to tile the walls and floor, choose large wall tiles rather than small ones to make the space feel larger. Lay square floor tiles in a diamond orientation to give the illusion of extra space.
Use Mirrors To Your Advantage
Mirrors can create the illusion of more space, depth, and light in your rooms and work incredibly well when it comes to making narrow hallways appear more spacious. Place large mirrors on opposing walls at an angle of 90 degrees to the window so the light will bounce around the space, making it look and feel brighter. Hang pictures and mirrors in portrait orientation, as this will make the room appear to have a much higher ceiling.
Place Lamps Strategically
If you have dark corners, place lamps strategically to create more atmosphere while brightening up those dimly lit areas. This is especially important if you're marketing your home in the winter when there's less natural light. If you have a basement flat, fit spotlights in the ceiling to lighten the space effectively.
Re-arrange Your Furniture
Ensure that people can walk into your rooms without feeling crowded, but avoid falling into the common trap of putting all the furniture in corners and against the walls. Instead, keep your furnishings minimal and place them away from windows so that no natural light will be blocked. In a small room, choose a glass table rather than a wooden one as this can act as a barrier for the eyes.
Selling Or Letting Your Home? We Can Help
Whether you're keen to sell or rent out your property in Basildon, adding more space and light to your home increases value, helping you achieve the best possible price. It also ensures you find a tenant or a buyer as quickly as possible. Follow our tips and there will be no need to wonder 'how can I make my house look light and airy' anymore!
What Next?
Ready to sell? Would you like a FREE Property Valuation in Basildon?
Roger Bates Properties (partnered with Keller Williams 'The World's Largest Estate Agent') are your local property experts for the Basildon area. Call us on 07494 803917 or email roger.bates@kwuk.com to find out how we can help you.
Get Ahead of the Crowd!
Bookmark our blog to get regular Property Advice
We post our properties on Facebook before they go live on the property portals. Follow us on Facebook and find out about new property listings first!
Follow us on LinkedIn for more updates