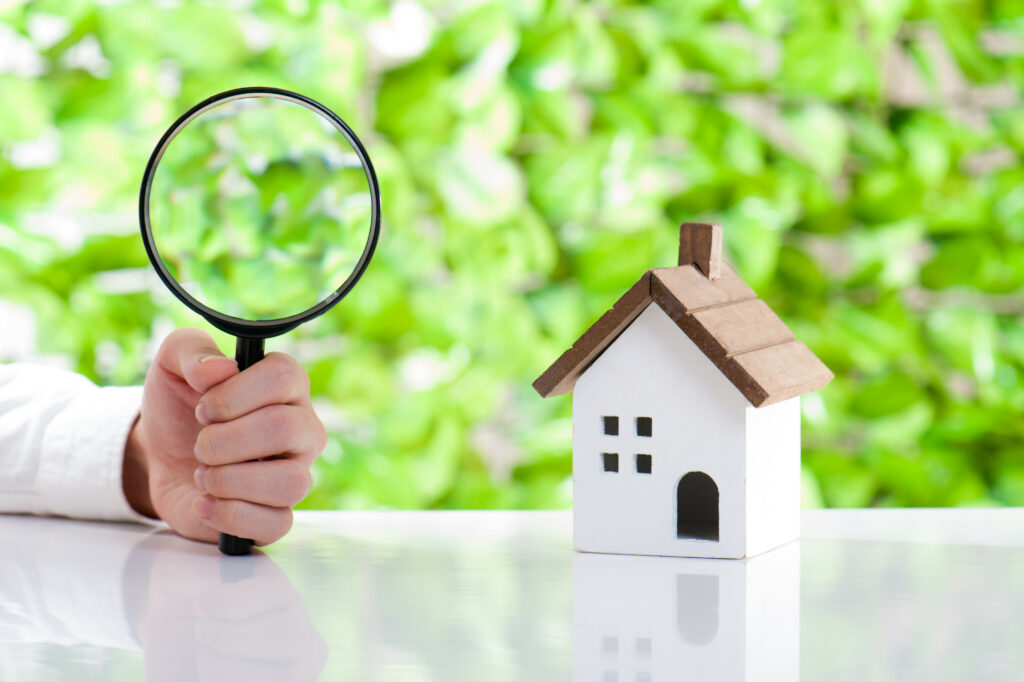 Buying a property in Basildon is a significant milestone, but it's also a major financial commitment. For home buyers, the decision to invest in a property is not one to be taken lightly. Among the many considerations, one common question that often arises is "Should I get a survey before buying a house?"
In this blog, we'll delve into this important topic and provide you with our expert insights to help you make an informed decision.
Do I Need A Survey On A House?
When you decide to buy a property in Basildon, you're not just purchasing a home, you're investing in an asset that can have a significant impact on your financial well-being.
While your estate agent will provide valuable information about the property, they may not uncover hidden issues that could affect your investment. This is where property surveys are crucial.
Why Are House Surveys Needed?
A property survey is a comprehensive assessment by qualified professionals to evaluate a property's condition and identify any potential problems.
Here are some reasons why we recommend you get a survey before buying a house:
Uncover Hidden Issues: A property may look perfect at first glance, but there could be underlying problems such as structural issues, dampness, or subsidence that only a survey can reveal. By identifying these issues early on, you can avoid costly surprises down the road.
Negotiation Power: Armed with the information from a property survey, you have more leverage in negotiations. If the survey uncovers issues that need addressing, you can use this as a basis for price adjustments or requesting repairs from the seller.
Peace of Mind: Knowing the true condition of the property will provide peace of mind. You can make an informed decision about whether the property is a sound investment, or you should walk away and explore other options.
What Are The 3 Types of House Survey?
Now that we've established the importance of property surveys, let's explore the three main types available to you. Choosing the right survey depends on factors such as the property's age, condition, and your budget.
1. Valuation Survey (Mortgage Valuation)
A valuation survey is the most basic type and is primarily for the lender's benefit. It provides a valuation of the property to ensure it's worth the amount you're borrowing. However, this survey doesn't provide a detailed assessment of the property's condition, so it won't uncover hidden issues.
2. Homebuyer Report
A Homebuyer Report is a mid-tier option that provides a more in-depth inspection than a valuation survey. It's suitable for relatively modern properties in good condition. This report includes an assessment of the property's condition and highlights any significant issues that need attention.
3. Building Survey (Structural Survey)
A Building Survey is the most comprehensive and detailed option. It's recommended for older properties, those in poor condition, or if you're planning extensive renovations. This survey covers all aspects of the property, including its structure, materials, and potential problems. Additionally, it provides a thorough analysis of the property's condition, often with recommendations for repairs or maintenance.
Working with Estate Agents and Surveyors
Navigating the process of property surveys as a UK home buyer involves collaboration with your estate agents and surveyor, so it's important to make the most of these professional relationships when you get a survey before buying a house.
Working with Estate Agents
Your estate agent plays a crucial role in your property search, but it's essential to remember that their primary responsibility is to the seller, so here's how to work effectively with estate agents:
Ask Questions: Ask your estate agent about the history of the property and any known issues. While they may not have all the answers, it's a good starting point for your research.
Request Permission for Surveys: If you're seriously interested in a property, ask the estate agent to arrange access for a survey. They can facilitate this communication with the seller.
Working with House Surveyors
Choosing the right surveyor is crucial for obtaining a thorough property assessment. Here are some tips for working with surveyors:
Select a Qualified Surveyor: Ensure the surveyor you choose is a member of a recognised professional body, such as the Royal Institution of Chartered Surveyors (RICS). This ensures they meet high standards of professionalism and expertise.
Communicate Your Needs: Clearly communicate your intentions and concerns to the surveyor. If you have specific worries or areas you want them to focus on during the survey, let them know.
Review the Report Thoroughly: Once the survey is complete, review the report carefully. If you have questions or need clarification on any points, reach out to the surveyor for explanations.
Knowledge is Your Best Friend
Knowledge is your best ally in making a wise investment choice, so having a professional property survey done before purchasing a property in Basildon is a prudent decision that could save you from headaches in the future.
What Next?
Ready to buy? We post our properties on Facebook before they go live on the property portals. Follow us on Facebook and find out about new property listings first!
Ready to sell? Would you like a FREE Property Valuation in Basildon?
Roger Bates Properties (partnered with Keller Williams 'The World's Largest Estate Agent') are your local property experts for the Basildon area. Call us on 07494 803917 or email roger.bates@kwuk.com to find out how we can help you.
Get Ahead of the Crowd!
Bookmark our blog to get regular Property Advice
Follow us on Facebook and find out about new property listings first!
Follow us on LinkedIn for more updates