What Does An Estate Agent Do?
The buying, renting, and selling of property are all part of the crucial role that estate agencies play in the property market. Basildon estate agents can specialise within a certain property market, such as for commercial or residential properties.
Marketing, sales, and administration are all components of an estate agent's employment. Estate agents are often employed by estate agencies or other property firms, which may be smaller, independent firms or regional offices of bigger companies.
Responsibilities Of An Estate Agent
Cooperating with customers to advertise properties in the most effective way to increase their selling value
Addressing questions regarding properties that prospective purchasers have valuing real estate
Producing articles, brochures, advertisements, and other textual materials
Viewing properties and making trips there
Negotiating the purchase and rental of real estate
Managing, obtaining, and assuring the legal completion of the sale and purchase of property
Estate agents can also become chartered surveyors, and as such, they will be required to abide by the RICS's ethical and professional standards. However, they will also be qualified to conduct thorough surveys and property values. A commercial, residential, or rural surveyor with agency experience can perform many of the duties of an estate agent. But not all surveyors work as estate agents; there are a variety of other jobs that property surveyors might pursue.
What Hours Does An Estate Agent Work?
The normal workday for an estate agent is from 9:00 am to 5:00 pm, though your company may also need you to work weekends. A commission based on a percentage of each sale an estate agent makes is typically paid on top of their income.
What Qualifications And Training Does An Estate Agent Need?
There are no official educational qualifications to become an estate agent, although it may be helpful to have some customer service experience and an interest in the local real estate market. Graduates and school dropouts can both apply for positions as a sales negotiator, junior estate agent, or trainee estate agent at smaller local agencies or branches of bigger ones. A BSc in a pertinent field, such as building surveying, real estate, or planning and property development, may offer you an advantage when applying, even if a degree is not required.
Propertymark Qualifications, a subsidiary of the professional organisation for estate agents NAEA Propertymark, offers a variety of professional certifications (previously known as the National Association of Estate Agents). You can be required to finish these as part of your job duties by your employer. Along with their employment, commercial, residential, or rural surveyors will be expected to advance toward becoming chartered surveyors. The Assessment of Professional Competence is the chartership qualification process used by the RICS (APC). Estate agents are exempt from this obligation.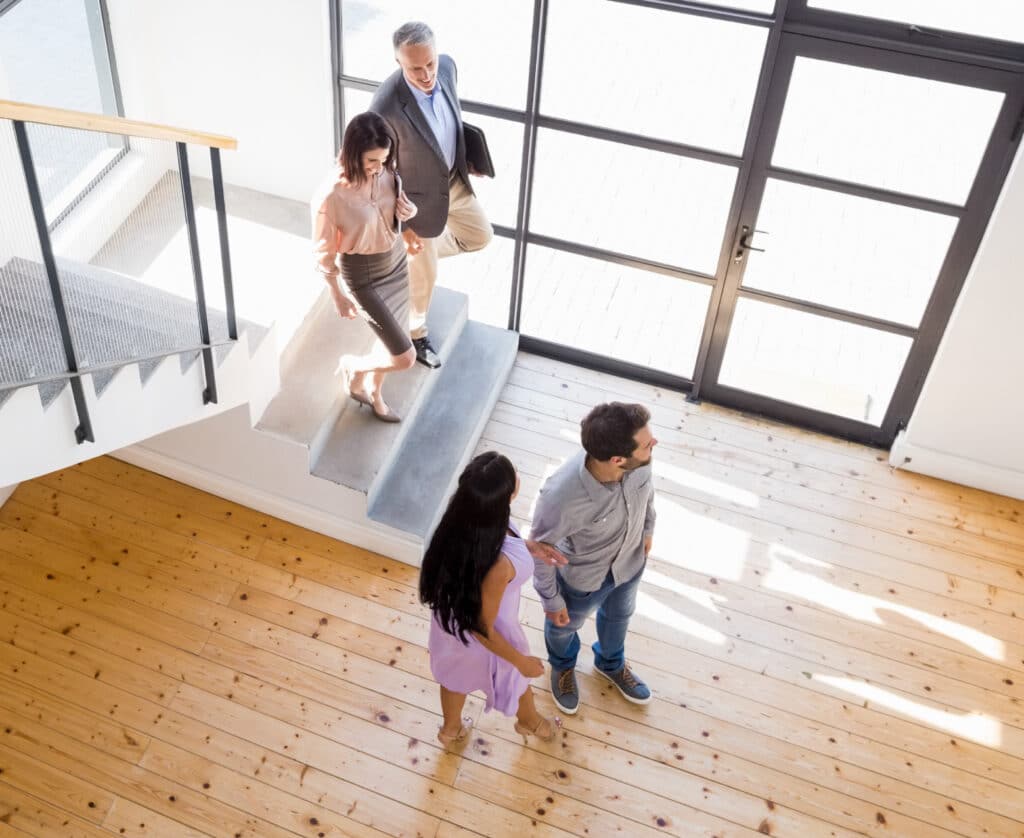 Key Skills For A Successful Estate Agent
Selling and negotiating abilities
Drive, charisma, and aspiration
Ability to maintain a favourable relationship with clients and coworkers as well as effective communication abilities
Strong organisational abilities, as you may be handling multiple properties at once.
Willingness to assume responsibility, as estate agents will probably be given a lot of it early on.
Willingness to travel and spend time away from the office. Typically, a full driving licence is required.
Knowledge of and interest in the local real estate market and the purchasing and selling of properties
What Are The Benefits Of Becoming An Estate Agent?
Estate agents interact with a wide range of people on a daily basis. Every individual is distinct and has their own characteristics. As a result, this is represented in the objectives, preferences, and requirements that direct the search for a home.
One cannot immediately become an expert in the field of estate agency. The estate agent deals with fresh challenges every day. Not only do people change, but also the marketplace and the industry.
It is a fact that the agent's daily life will involve problem-solving and critical thinking, whether they are dealing with difficult clients or complicated properties. By encouraging critical thinking and problem solving techniques, difficulties will be overcome.
Being a part of one of life's most important and emotional moments—the purchasing or selling of a home—is another excellent incentive to work as an estate agent. The estate agent might gain the most satisfaction from knowing that they contributed to the realisation of others' dreams by following the complete process and being a part of a singular life experience.
Being a member of the property sector also means integrating a self-sufficient and adaptable approach that will enable you to choose your own schedule and have more freedom to develop your own work methods and plans.
Another reason it makes sense to choose a profession as an estate agent is the ability to build a network of clients and properties. Your performance will improve as your network grows. To find out more about what it takes to become a successful estate agency, contact Roger Bates Properties today.