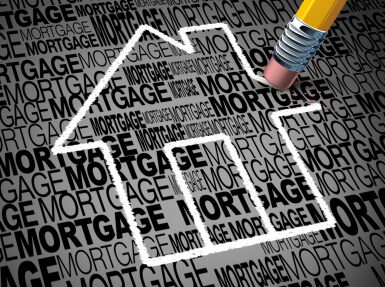 Looking For An Experienced Estate Agency In Wickford? Take a look at our current properties on the market.
Welcome to Roger Bates Properties, a beacon of excellence in the estate agency market of Wickford and the surrounding areas of Essex. Our company is renowned for delivering outstanding services, characterised by professionalism and a deep commitment to client satisfaction. Whether you are embarking on the journey of buying, selling, or renting, our team of seasoned professionals is here to guide you every step of the way, ensuring a smooth and rewarding experience. Our ethos is centred around understanding and meeting the unique needs of each client. We believe that every individual and every property is unique, and our approach reflects this belief. 
By combining local expertise with a keen understanding of the wider Essex property market, including Basildon, we provide tailored solutions that are both practical and visionary. We are not just agents; we are your advisers, supporters, and partners in making your property dreams a reality. At Roger Bates Properties, we pride ourselves on building lasting relationships with our clients. We recognise that dealing with property can be stressful, but our aim is to transform this process into a pleasant journey. Our team is trained to handle every query with the utmost care and professionalism, ensuring that you feel supported and valued from the first contact to the final handshake.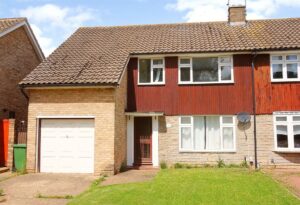 Our Services
Buying and Selling
In the realm of buying and selling properties in Wickford and the wider Essex area, Roger Bates Properties excels as your foremost ally. Our agents are not only well-versed in the local market but also bring a holistic perspective to real estate, ensuring that buyers discover their dream homes and sellers achieve optimal market value for their properties. We understand that buying or selling a home is a significant life event, and our team is dedicated to making this experience as positive and rewarding as possible. We begin by conducting a comprehensive analysis of your specific needs and preferences. This understanding allows us to tailor our search and advice to find you the perfect match if you're buying, or to position your property attractively in the market if you're selling. 
Our marketing strategies are innovative and effective, ensuring maximum exposure for your property. We utilise a combination of traditional methods and the latest digital marketing techniques to reach a broad audience of potential buyers. For sellers, we provide a full suite of services including property valuation, market analysis, home staging advice, and negotiation support. Our aim is to not only sell your property but to achieve the best possible sale terms. For buyers, we offer guidance through every step of the process, from property searches to viewings, negotiations, and finalising the purchase. We understand the local housing market trends, school districts, neighbourhood amenities, and other critical factors that influence the buying decision.
Rentals and Property Management
For those seeking rental opportunities in Wickford, Roger Bates Properties offers an expansive portfolio of properties, catering to various lifestyles and budgets. Our rental services are comprehensive, designed to provide tenants with a seamless experience and landlords with the peace of mind that their properties are in capable hands. We understand the rental market's dynamics and apply this knowledge to benefit both tenants and landlords.
For tenants, we offer a personalised property search service, taking into account your specific needs, such as location preferences, budget, and property features. We guide you through the entire rental process, from finding the right property to negotiating lease terms and assisting with the move-in process. Our goal is to make your transition to your new home as smooth and stress-free as possible. 
Landlords benefit from our full-range property management services, which cover every aspect of managing a rental property. This includes marketing your property, conducting thorough tenant screenings, managing leases, handling maintenance issues, and ensuring compliance with all legal and regulatory requirements. We aim to maximise your rental income while minimising the hassles and risks associated with property rental.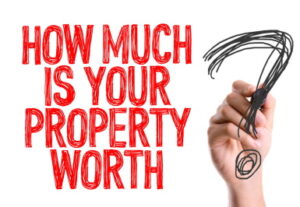 Our Approach
Client-Centric Focus
At Roger Bates Properties, our philosophy is simple: put the client first. This client-centric focus is at the core of everything we do. We understand that engaging in the property market can be daunting, and our role is to make this journey as smooth and stress-free as possible. Our team is dedicated to understanding and meeting your unique needs, ensuring that your property journey is tailored to your individual requirements and preferences.
Our approach is highly personalised. We take the time to get to know you and your property aspirations. Whether you are a first-time buyer, a seasoned investor, or a family looking for your forever home, we treat each client with the same level of attention and care. We believe that a successful property transaction is not just about the end result but about the experience along the way. Our team is here to provide guidance, support, and expert advice throughout your property journey.
We also believe in transparency and honesty. In all our dealings, we ensure that our clients are fully informed and comfortable with each step of the process. Our communication is clear and consistent, and we are always available to answer your questions and address your concerns. We strive to build trust and long-term relationships with our clients, and this starts with a commitment to honest and open communication.
Expertise and Experience
With a wealth of experience in the Essex property market, the team at Roger Bates Properties brings an unmatched level of expertise to every transaction. Our agents are not only skilled in the technical aspects of real estate but also possess a deep understanding of the local market nuances. This expertise is crucial in helping our clients make informed decisions, whether they are buying, selling, or renting.
We are committed to staying ahead of the curve in terms of market trends, legislative changes, and industry best practices. Our team regularly participates in training and professional development opportunities, ensuring that our skills and knowledge are always up-to-date. This commitment to continuous learning ensures that we can offer the most current and effective strategies to our clients.
Our expertise also extends to understanding the broader economic and social factors that impact the property market. We recognize that real estate is not just about buildings and land; it's about people and their lives. We take into account factors such as local economic conditions, community developments, and future urban planning initiatives. This holistic approach allows us to provide advice that is not only technically sound but also strategically astute.
Expanding Our Reach
Community Engagement
Roger Bates Properties is deeply rooted in the Essex community. Our commitment extends beyond the realm of property transactions; we are actively involved in local events and initiatives. We believe that understanding and contributing to the community enhances our ability to serve our clients better. Our team participates in various community projects and events, fostering relationships and staying connected with the people and places that make up our vibrant region.
This community engagement allows us to have our finger on the pulse of local developments, which in turn benefits our clients. We are often the first to know about upcoming changes in the area that could affect the property market, such as new infrastructure projects, zoning changes, or community initiatives. This insider knowledge is invaluable in advising our clients on both current and future property decisions.
Innovation and Technology
In today's fast-paced world, staying at the forefront of technology is essential. Roger Bates Properties embraces innovation, utilising the latest tools and platforms to enhance our services. From cutting-edge property management software to advanced marketing techniques, we leverage technology to provide a more efficient, effective, and enjoyable experience for our clients.
Our online presence is robust, offering clients easy access to property listings, market information, and resources. We utilise digital marketing strategies to ensure maximum visibility for our properties, reaching a wide audience of potential buyers and tenants. Our use of technology also streamlines the transaction process, making it easier and more convenient for clients to manage their property journey.
Contact Us For Estate Agents In Wickford Today 
At Roger Bates Properties, we are more than just an estate agency; we are a team of passionate professionals dedicated to delivering exceptional service in the Wickford and Essex property market. Whether you are buying, selling, renting, or seeking property management services, our team is here to provide expert guidance and support every step of the way. Our commitment to excellence, combined with our deep understanding of the local market, makes us the ideal partner for all your property needs. Contact us today to experience the Roger Bates Properties difference.
What are the benefits of using an estate agent?
Estate agents provide a range of services which can save you time and stress. They
will manage the sale of your home, including finding buyers and organising viewings, as
well as advising on pricing and marketing. They'll also handle all paperwork, such as
arranging surveys and checking contracts.
Is Wickford A Good Place To Buy A House?
Looking to settle in the heart of Wickford? At Roger Bates Properties, we offer a curated selection of charming homes perfect for families, professionals, and everyone in between. Browse our diverse range of houses in Wickford and find the property that's just right for you. With our local expertise and unwavering commitment to quality, your dream home is just a click away. Discover the best of Wickford living with Roger Bates Properties today!
What is the difference between an estate agent and an estate agency?
Estate agents are professionals who manage residential and commercial property
sales on behalf of landlords and tenants. They are not only responsible for the legal
aspects of the transaction but also have knowledge of the local market and can
advise on the best approach to maximise your sale price. Estate agents can also
provide help with finding tenants for a property or negotiate tenancy agreements.
How much do they charge?
Estate agents typically charge a percentage fee based on the value of the
property being sold or let out, this is usually between 1%-3% plus VAT. Some estate
agents may offer additional services such as photography and advertising at an
additional cost but this is usually optional at no extra cost to you if you choose not to
use them.
How long does it take to sell my house?
It depends on where you live, how much competition there is for houses in your
area and how quickly buyers are moving on their offers. In Wickford, it can take a few
months to sell a home, but in other parts of the country it may take longer. If there is
more than one buyer interested in the same house then this could make things harder
for both parties involved as they may have to wait until all offers have been accepted
before they can proceed with any further negotiations with each other.
What happens if I sell my property?
We will take care of all aspects of selling your home, from arranging viewings
through to making sure that all legal requirements are met during the transaction. We
will also liaise with solicitors and other third parties to make sure everything goes
smoothly.
What happens if I want to rent my property?
You can simply contact us and we will take care of everything for you – from
advertising your property to arranging viewings with prospective tenants, negotiating
contracts and carrying out reference checks. We'll even deal with tenant deposits on
your behalf!